Along the Cape Fear River, at the northern most point of downtown proper between The Wilmington Convention Center and the Isabella Holmes Bridge, a visionary plan is underway. It aims to transform a predominantly industrial landscape into the exemplar of urban living: The Northern Waterfront District (North Waterfront).
Wilmington Convention Center • North Waterfront Park • Live Oak Pavilion and Amphitheater • Port City Marina • PPD Global Headquarters • Pier 33 and multiple restaurants • Park land with great views of NE Cape Fear River • Abundant residential space
Multiple dilapidated and abandoned warehouses have been demolished, giving rise to a major rejuvenation effort. As a result, the area quickly has become a mixed-use hub of residences, businesses, and the site for a state-of-the art recreational park.
Though morphed into a modern epicenter for living and leisure on the river, North Waterfront's roots run deep beneath the Cape Fear banks.
Back in the day, it served as a mooring point within a series of wharves for ships and other vessels. The area also saw plenty of movement by land. Trains from Wilmington and Weldon – then the Atlantic Coast Line Railroad (ACL) – often passed through this portion of town, stopping to load or unload cargo stored in warehouses that dotted the terrain. Not much remains as evidence of this past, except the former ACL headquarters (now preserved as a museum) and the tracks that once buzzed with activity.
The rest, particularly the warehouses and wharfs, fell into disrepair after a long spell of abeyance or curtailment. Eventually the empty shells of these buildings were demolished, largely due to ACL's headquarter relocation to Jacksonville in 1960. Now, a fresher, more relevant maritime era is taking shape along this stretch of the Cape Fear shoreline. What started as a conceptual ripple lead to a full-fledged wave of change.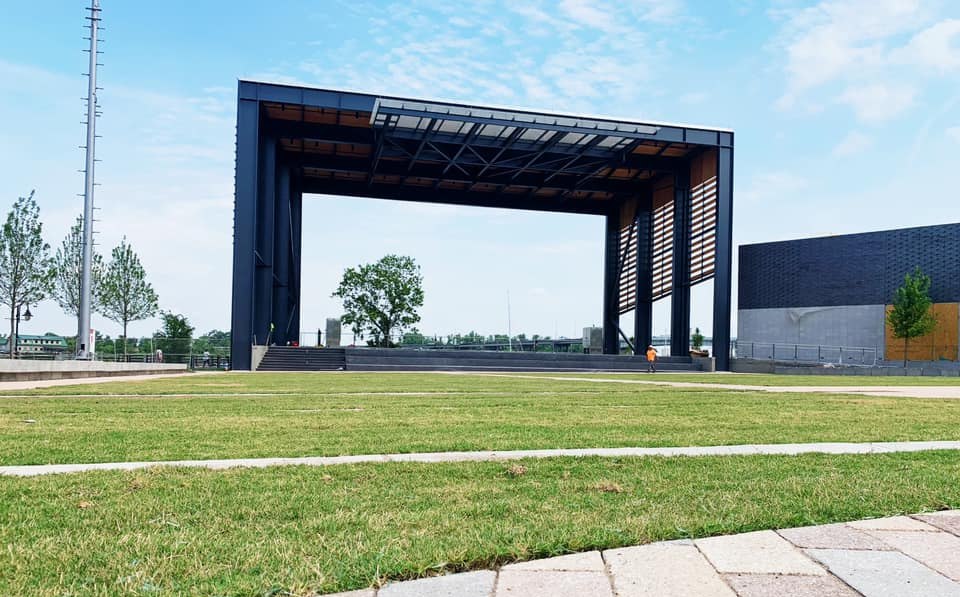 In fairly short time, The Northern Waterfront has witnessed rise to a more modern, widely-praised Wilmington Convention Center. By its side, a full-service Port City Marina welcomes waterway guests. It's equipped with concrete docking slips that can accommodate vessels of up to 250 feet. Those seeking adventure by land can walk the full length of the RiverWalk.
This same area serves as home to the corporate headquarters of pharmaceutical heavyweight PPD, which is present in 47 countries worldwide and employs more than 18,000 people. In addition, there are several apartment complexes.
Anchoring the RiverWalk is the new Live Oak Bank Pavilion and Amphitheater managed by Live Nation for the concert series.  Visit Live Oak Bank Pavilion Tickets for upcoming concert artists .