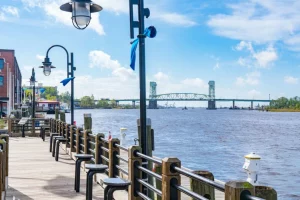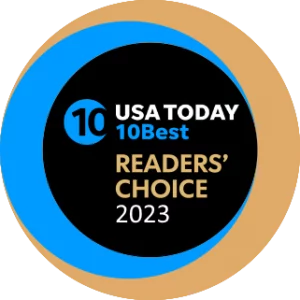 Located along the Cape Fear River, Wilmington's riverfront is home to a colorful Riverwalk lined with more than 200 cafes, bars and shops. Just across the river, history buffs can tour the moored battleship USS North Carolina. The annual Riverfest, held each October, brings hundreds of craft and food vendors to the riverfront for three days of live music, fireworks, a mock pirate invasion and a standup paddle race.
DOWNTOWN HOLIDAY WINDOW DECORATING
OUTDOOR DINING & SHOPPING  
Thank You For Supporting Our Downtown!
The Downtown Alive Parklet program for 2020 ended on November 22nd.   DBA is dedicated to working toward a Downtown Alive 2021 Parklet program seeking a long-term solution to allow for attractive extended seating that businesses can opt-in and fund costs associated.
A task force has been created, made up of DBA and WDI leaders, downtown restaurateurs, business owners and even city staff, in hopes of continuing the program.  For Downtown Alive to continue the program at this juncture; DBA wants to turn it over to the city to manage moving forward.
Downtown Alive has remained a silver lining in an otherwise bleak financial year for many businesses and for downtown as a whole to draw back tourist dollars. The mild climate in southeastern NC certainly helps maximize those opportunities with more people spending time outside, which potentially could expand the lifespan of the program beyond spring, summer and fall.
---
Gallery 2020